Compliance
As A Service
Simplified
You Can Trust
VendorPros proprietary patent pending technology is designed specifically for the unique challenges of the Mortgage Field Services industry.

VendorPro is an Enterprise Platform that simplifies all vendor management processes.
VendorPro provides you all the tools you need for vendor vetting, on-boarding and monitoring under one roof.
Vendor Management HR Suite
VendorPro has logical processes built in allowing for your staff to to more easily manage vendors from initial vendor applications through activation. Additional processes allow vendors to quickly and easily provide data and documentation that you require.
Automation to track compliance requirements and provide alerts and notification to both you and your vendors when vendor updates are coming due and when vendors have fallen out of compliance make managing your vendors simple and easy.
Business Continuity Planning
Integral to your business is a disaster response and recovery plan.  When an disruption occurs, you need to be confident that you are able to continue your mission critical vendor management processes and have access to related data and compliance documentation.

As a Software-as-a-Service VendorPro has a 99.9% uptime regardless of your local conditions and all of your vendor data is safe and accessible.
Internet access from anywhere on any device is all that is needed for your staff to continue all of your mission critical vendor management and compliances processes.
Say goodbye to expensive, separate, stand alone or on-prem solutions such as separate e-sign services or expensive generic vendor management solutions that offer little more than basic cloud document storage with little to no automation.
VendorPro includes all the tools and functionality that you require for one low cost.
The VendorPro SaaS increases profitability and reduced management costs while driving the highest possible  compliance standards
Centralized Data and Processes
With all vendor documentation housed under one roof, VendorPro simplifies both your internal processes and your vendors processes. 
There is no need to send invites and emails from multiple platforms. 
Additionally, VendorPro makes audits a snap.
Quickly and easily vet, on-board and activate new vendors in minutes and hours not days and weeks.

With all data and documentation located in one place coupled with data driven contracts, vendor applicants can quickly and easily complete all of your compliance requirements.  

Applicant vendors can even e-sign contracts from the field on their mobile device allowing you to get high priority tasks done the same day.
Single Sign-On integration possible with leading solutions you may already uses such as Google, Microsoft and others.

Your team can efficiently manage their daily tasks and only need one user name and password to access your companies work flow.
Compliance Just Got Easier
Managing vendor compliance internally can be an expensive labor intensive process that needs to be monitored each and every day. 

Let us manage the compliance of your vendor network.  We use your compliance setting requirements and make all nessiccary communications to your vendors to ensure they remain compliant 100% of the time.

We do this all for one low fixed cost, which in many cases is less than your current internal costs.  Contact Us today to explore this exciting, mission critical, and cost saving service.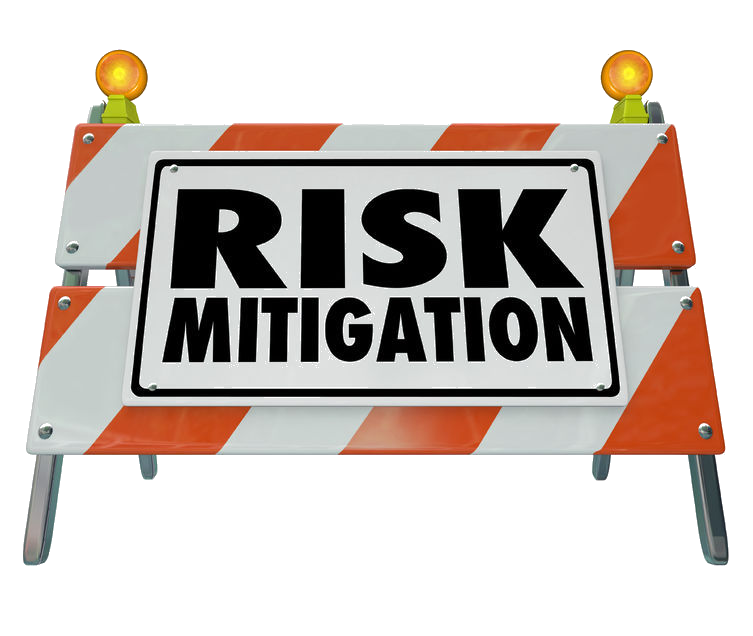 Represent your company and your clients professionally with an ID Badge Program that you can easily and rapidly deploy throughout your vendor network.
Proper worker identification provides credibility and trustworthiness when workers and field technicians interact with customers  while conducting business.
Each ID Badge request must pass the VendorPro proprietary vetting process prior to being issued.
Once issued, all of your workers and field technicians will have a professional, standardized, and trackable ID Badge.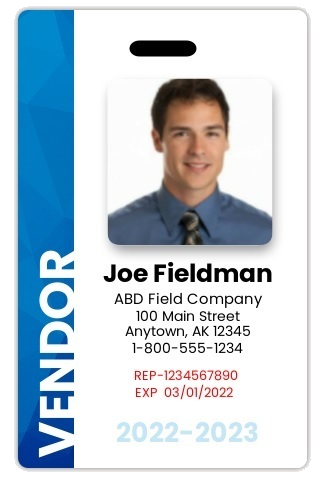 Due to the financial impact of the pandemic, rising fuel costs, inflation and the war in Ukraine on field service providers, VendorPro has reduced it's pricing to all customers until further notice.
Client Subscription
One low fee to manage all of your vendors
Worker Subscription
Same fee for all states
Background check Validation

ID Badge (add'l fee applies)